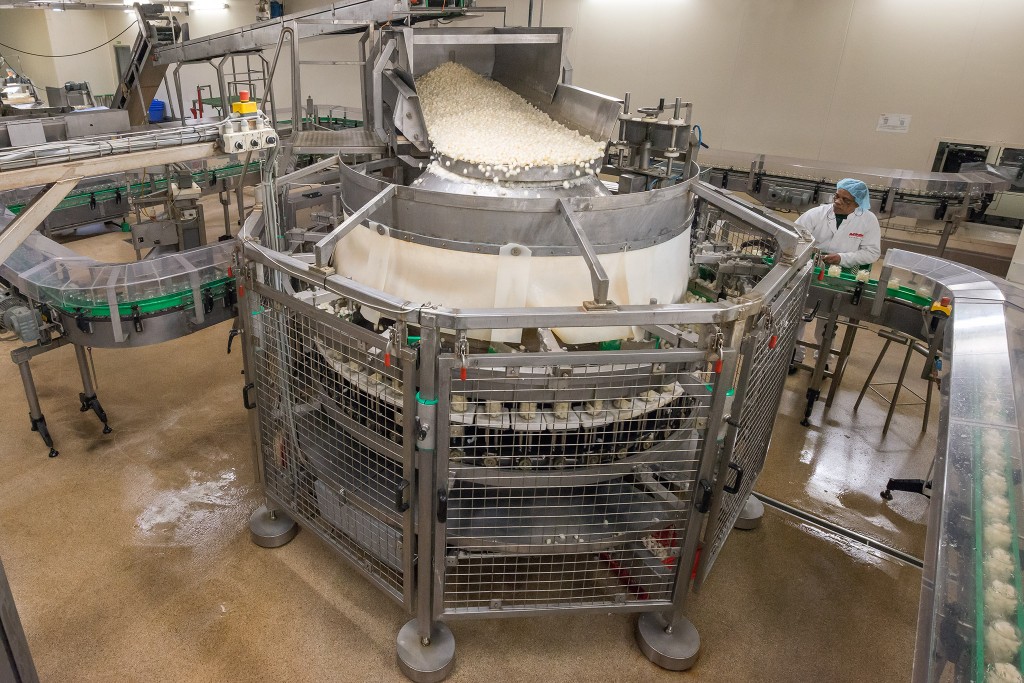 The products of Mattheeussens-Wido B.V. are produced exclusively from high quality raw materials, which are purchased from GFSI certified suppliers.
After the raw materials have been approved at our entry check, the raw materials are allowed to be processed in our perfectly hygienic business premises. The raw materials are washed, cut and visually inspected before they end up in the jars. The jars are then filled with liquid and sealed with a lid. Our products are preserved by the combination of pasteurisation and the low pH of the end product, so that the taste and crunchiness of the products is not lost. The products are still inspected at various times within the production process to prevent foreign materials from entering the final product. This is done by visual inspection, metal detection and X-ray detection. The products are then packed on our modernised labeling and packaging line and then stored in our warehouses.
Mattheeussens-Wido B.V. continues to invest in its production process to constantly have an up-to-date production line that meets all standards. Mattheeussens-Wido B.V. also pays a lot of attention to the education of its people. Our people therefore also have the necessary knowledge with regard to the processes and HACCP.
By using high quality raw materials, a smart production process, well-trained people and our quality standards, a high quality end product is created.